What We Do
---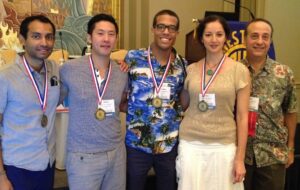 Lifelong Learning & Career Advancement
Next Meeting
---
Grand Hyatt Kauai, Hawaii
Oct 30 to Nov 4, 2022
Abstract Deadline: June 11, 2022

Room block expected to open in March 2022



Learning Center Coming Soon!
Obtaining your CME records for WsAUA or AUA meetings
To access your meeting CME records/certificates you will need to log into the AUA website  – Click here
Keep checking if data is not there yet – the AUA must upload and process the data.
Certificates for specific activities may be printed from the AUA University transcript page by clicking on the activity title and following the on-screen instructions.
If you are unable to login, need a password reset, or are unsure of your AUA ID number contact AUA Customer Service at customerservice@auanet.org or via 800-908-9414.
Who We Are
The Western Section of the American Urological Association (WSAUA) is a non-profit organization (501 c6) composed of Urologists and Urology professionals joining together to further our mission. Our Section covers most of the Western U.S. including Alaska, Hawaii, and Pacific Island Possessions of the U.S as well as the northwest Canadian provinces. Click here for Territory The membership of the WSAUA is approximately 2400 strong, and includes some of the finest Urologists and Urology Professionals in the United States. The WSAUA is one of eight other sections that together make up the national American Urological Association. Our TIN is 95-6051202. (click here for W-9 form)
---
Objectives
Our organization has four main objectives:
To benefit the general welfare by encouraging the study and maintaining the highest standards for Urological education, practice and research.
To foster, support and aid scientific research in the field of Urology.
To join with other Sections throughout the country to make up the American Urological Association, Inc., and
To further the objectives of the national association in maintaining the highest possible standards for Urological advancement and the continuation of the public welfare.
---