Join one of urology's greatest communities!
 Make genuine connections and relationships that can shape your future success!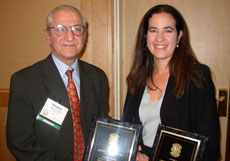 Welcome to the Western Section AUA where together we advance urology through educational support, resources and networks. We focus on achieving your professional goals and enhancing and expanding our diverse community. Building professional relationships in the urology field and providing the education and resources you need to thrive in your career and better serve your patients is our top priority.
As a community of urology professionals, members are encouraged and expected to be actively involved and participate in meetings. The ability to share knowledge, skills and best practices raises the industry standard and increases the opportunity for members to support and learn from each other.  We hope you will join us and come to our next meeting so you too can become a part of a great tradition of camaraderie and excellence! Doctors of Osteopathy are welcome!
Please complete the online application form and review the application requirements below.

Active-Associate-Affiliate-Corresponding Members:
Click here to complete the online Application Form
$250.00 Initiation Fee (USD) -  this also counts as your first year dues.
Special Western Section Bonus:
New members get first meeting registration free!


(

Application must be completed & approved prior to the meeting. The application does not confer membership - it must first be reviewed & approved.)



Statement that you have read and understand the bylaws (click to read) - can be done using online application.
Head and shoulders photo (any size) - can be uploaded using online application.
Curriculum vitae or Resume - can be uploaded using online application.
Evidence of graduation from a medical school and evidence of certification by the American Board of Urology, the Fellowship in Urology by the Royal College of Surgeons of Canada (Certificate copy, or letter), or other certifying board - can be uploaded using online application.
---
Alternatively, send all required information to address below or email to info@wsaua.org:
Western Section AUA
Membership Department
1950 Old Tustin Avenue
Santa Ana, CA 92705
Items must be completed and filed in the Western Section office a month before the next annual meeting. Applications sent after this date may not be eligible for consideration. Do not send any documents to the AUA Office in Linthicum as this may seriously impede your application process into the Section.
NOTE: Organization dues may be deductible as professional or business expenses, to the extent allowable by law. Dues and other contributions are not deductible as charitable contributions for federal income tax purposes.
If you have any questions, you may call the Section office at (714) 550-9155, or send e-mail to info@wsaua.org