WS Foundation gift made by member, Dr. Nader Sadoughi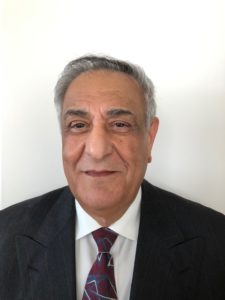 The Western Section is pleased to announce that a significant contribution has been made to the Western Urological Foundation (WUF) by long-time member, Nader Sadoughi, MD, FACS. The contribution will establish an endowment to support urological research and innovation via awards and lectureships. The first "Nader Sadoughi Award"  is expected to be given at the WsAUA 2019 meeting in Monterey, CA (Nov 2-7).
Dr. Sadoughi currently resides in Orange County, CA. His journey in urology began in 1962 and he has served in various positions including teaching urology residents at the VA Long Beach Healthcare System and as clinical professor at UCI. He did his postgraduate fellowship training at Sloan Kettering Cancer Center in New York. His interest and expertise are in molecular research, urologic oncologic surgery and neuromuscular dysfunction of the lower urinary tract for urinary incontinence.
The gift continues the mission of The California Urology Foundation – the legacy of member Dr. Emil Tanagho – which was renamed last year to the Western Urological Foundation ."One of the areas of focus for our Foundation is recognition of outstanding contributions from within the Western Section. We are excited to extend its reach, providing great educational benefits for all of our residents and members. We hope this is the first of many." said Dr. Joseph Presti, WUF President and WSAUA immediate Past-President.
The Western Section is very grateful to Dr. Sadoughi for his contribution and the value it brings to the entire Western Section AUA community.