Distinguished Member for 2013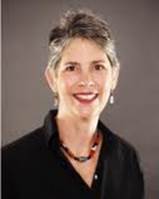 We are pleased to announce that Dr. Catherine deVries is our selection for the honor of Distinguished member for 2013.
Dr. Catherine deVries is Professor of Surgery (Urology) and Associate Professor of Family Medicine (Public Health) at the University of Utah School of Medicine.
She is the Director of the Center for Global Surgery. A graduate of Harvard University, she holds a Masters in Pathology from Duke University and an M.D. from Stanford University. She trained in Urology at Stanford University with fellowships in Pediatric Urology at University of California, San Diego. While pediatric urology is her clinical focus within the U.S., she has been intensively active in the development of sustainable global surgery since1992. In 1994, she founded International Volunteers in Urology (now IVUmed) and continues as its President. IVUmed is dedicated to urological education worldwide and focuses on training doctors and nurses in developing countries. Dr. deVries has developed urological training programs in Asia, Africa, and Latin America and is on the Board of Chairmen of the Societe Internationale d'Urologie (SIU). She teaches courses in surgery and public health and in engineering innovation for the developing world at the University of Utah and at Stanford University. She has recently completed a book, Global Surgery and Public Health; A New Paradigm. Dr. deVries' awards include the Society of Urodynamics, Female Pelvic Medicine and Urogenital Reconstruction Distinguished Service 2013, American College of Surgeons' Surgical Humanitarian 2012, the American Red Cross International Award, Utah Chapter 2011, American Urological Association's Distinguished Contribution Award 2009, Southeastern Section AUA Presidential Lectureship 2009, American Urological Association's Honorary Member 2007, and the American Medical Association's  Dr. Nathan Davis International Award in Medicine 2006. When not engaged in medical activities, she and her husband, Scott Lucas, run a small ranch at the base of the Uinta Mountains of Wyoming.